What is Epoxy Flooring?
Epoxy is a combination of hardeners and resin. When you combine them, it forms a plastic material that is strong and bonds really well to its base layer. It can work well on many hard surfaces, and you can even combine with paints and colors.
Benefits of Epoxy Flooring
Here are the benefits when you make use of epoxy coating for your floors.
Requires Very Little maintenance

Maintenance is an essential consideration, whether for residential or commercial use. With epoxy coating, surface maintenance is straightforward.

Unlike other types of flooring that require every day or weekly sweeping, mopping and cleaning, most epoxy floorings need cleaning only every three to four months. This translates to huge savings in the long run. If you see a minor spill, all you need to is to wipe it clean with a paper towel. If there is some rust, you might need to lightly scrub it. Heavy cleaning will require the use of ammonia. Take care not to use cleaners that are soap-based or may have acids as they can affect the shine of your floor.

Affordable and Cost-Effective

What makes the epoxy coating attractive to many consumers is that it is not expensive. The installation costs are also very low compared to other types of flooring.

If you are looking for a flooring that will not be heavy on the budget and will last you many years, call an epoxy contractor today. Many types of flooring will need to be replaced after some time, especially if they endure very heavy wear and tear, such as in a garage or warehouse. But an epoxy flooring company will even offer a warranty lasting more than 10 years because of the quality and strength of their coating.

Resistance to Chemicals

Another benefit of installing epoxy flooring or concrete flooring is that they are resistant to chemicals. This means that it is resistant to not only water but even to bleach, cleansers, oil, and gasoline. This makes it popular in the automotive industry.

But did you know that are also popular in establishments such as hospitals and pharmaceutical buildings? We know that these places must always be kept clean and sanitized. This is where an epoxy contractor comes in. With the protective coating they apply on your floors, they are not only safe from moisture and chemicals but are even resistant to germs and bacteria.

Durable

If you are searching for a concrete coating that can withstand the wear and tear of everyday use, one of the most durable materials you can use is an epoxy coating. By wear and tear, it can be anywhere from heavy foot traffic to actual heavy equipment, tools, and even heavy vehicles.

Compared to other types of floors, an epoxy coating will last longer. This durability is because of the chemical bond it possesses. It is so strong that not only is it scratch-resistant, but also impact-resistant. This is the reason why it is popular for industrial spaces, such as airport hangars or vehicle garages. Even when something heavy falls on it, you can expect that the floor will not peel, chip or crack, as long as it has been prepared the right way.

Variety

A common misconception is that you will only get one-dimensional and boring designs if you choose to go with epoxy coating. Most people get turned off when they hear industrial concrete coating. But it's important to note that there are so many varieties you can try.

You can choose from solid color coatings to multiple colored ones. You can even customize it to a design of your preference. Aside from the wood pattern mentioned above, epoxy surfaces can be flexible and unique with designs. If you are looking for a unique and affordable way of brightening your space, whether it's a warehouse or your own garage, you can never go wrong with epoxy coating.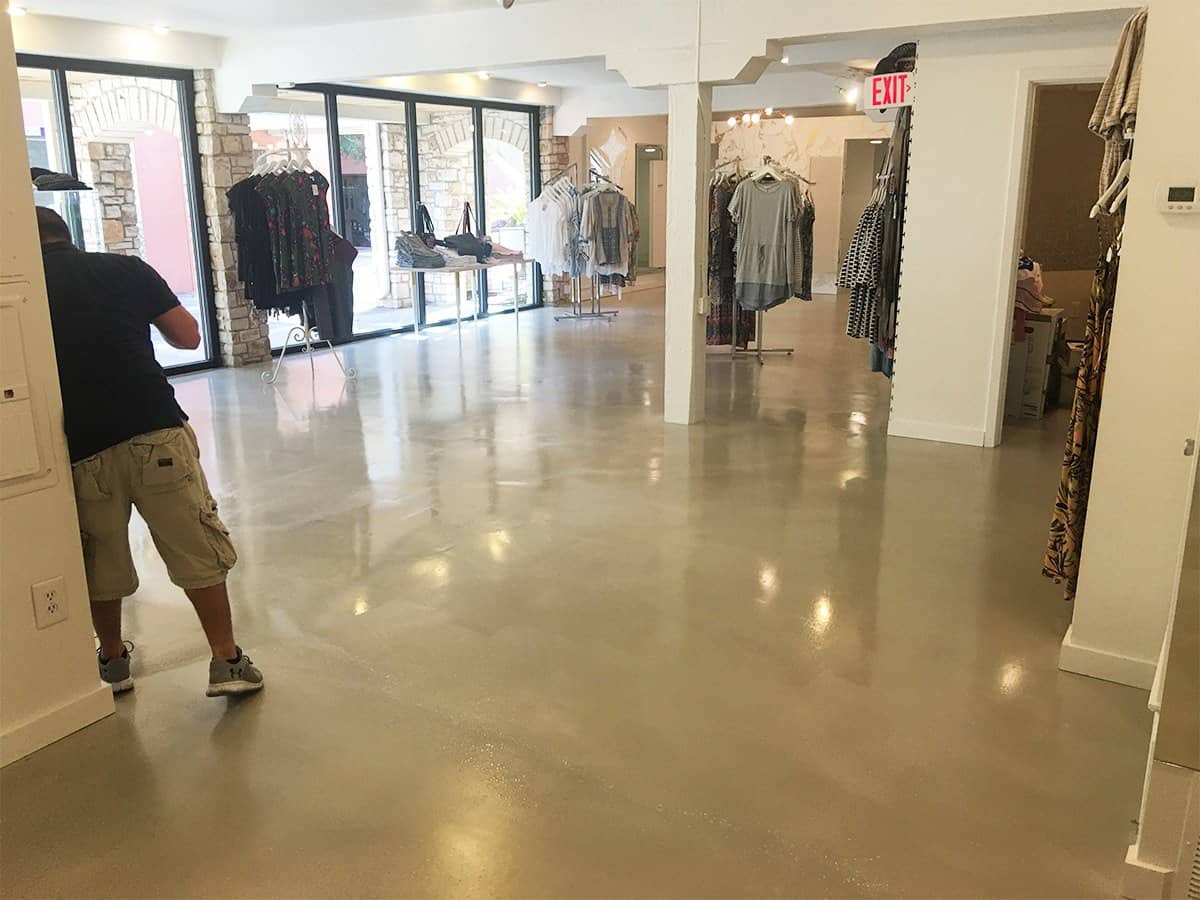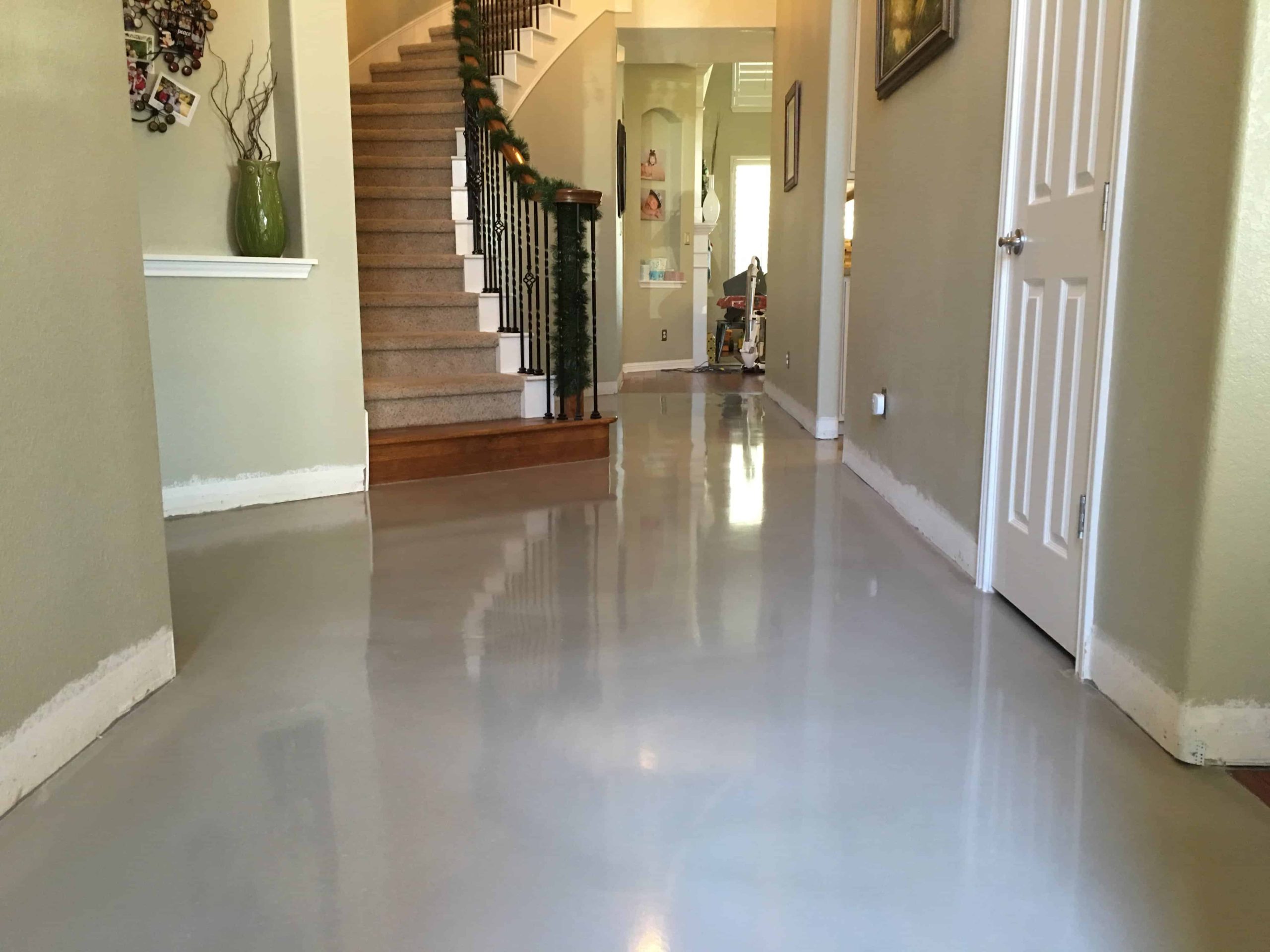 Importance of Preparation
In order to enjoy all of the benefits mentioned above, it is imperative that there is proper preparation. The floor needs to not just be free from debris, but there are times when they also have to do floor grinding or acid etching. This is a crucial step because if not done properly, the epoxy coating will not adhere the right way to the floor.
That's why it is better to leave this process to the proper authorities and experts. An epoxy flooring company can offer not just fast installation times but efficient service as well.
Epoxy Fort Worth Offers Quality Epoxy Coating
We are a leading epoxy flooring company in Fort Worth today. We have trained professionals who are more than capable of helping you transform your space. Whether it is your garage, residence or commercial space, expect to get the high-grade materials and service from us.
We not only have years of experience in this field, but we can assure you that we will only use the best materials in the market today. Epoxy Flooring Fort Worth will help you with every step of the process, from assessing and preparing the floor to applying the topcoat.
Don't hesitate to contact us today and receive the best service for all your epoxy and concrete coating needs.